Looking for a school place in reception in 2019?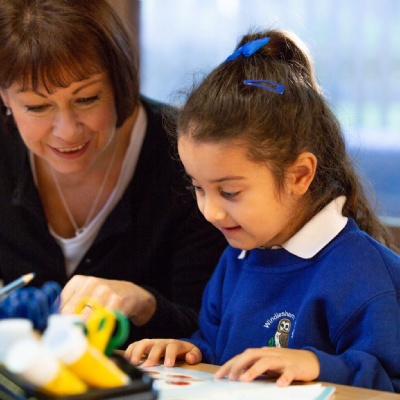 Windlesham Village Infants would be delighted to show you around our small and friendly school.
Choosing your child's first school is an important decision and there is a wealth of lovely schools to choose from. Our current pupils live in Camberley, Frimley, Deepcut, Heatherside, Lightwater, Windlesham, Bagshot, Sunningdale, Bracknell and Ascot. Applications for school places need to be completed online at www.surreycc.gov.uk/admissions.
We offer small group tours of our school during the school day so that you can see us all at work. Please contact Mrs Harkness in the school office to book your space on one of the following tours;
Tuesday 8th January 9.30am; 1.45pm
Wednesday 9th January 9.30am & 1.30pm
Each tour during the school day takes between 45 minutes to an hour. Some parents choose to bring their children with them; others prefer to visit on their own.
We would also love to welcome you and your pre-schooler to "Cake and Play" at 1.45-2.30pm on Friday 11th January 2019. Please call or email us to book your place.
Windlesham Village Infant School, School Road, Surrey, GU20 6PB office@windlesham.surrey.sch.uk 01276 472212
www.windlesham.surrey.sch.uk or
Facebook or twitter @WindleshamInfs